Physical Cards
Choose from one of three options and get an Algbra card delivered to your home
What's your color?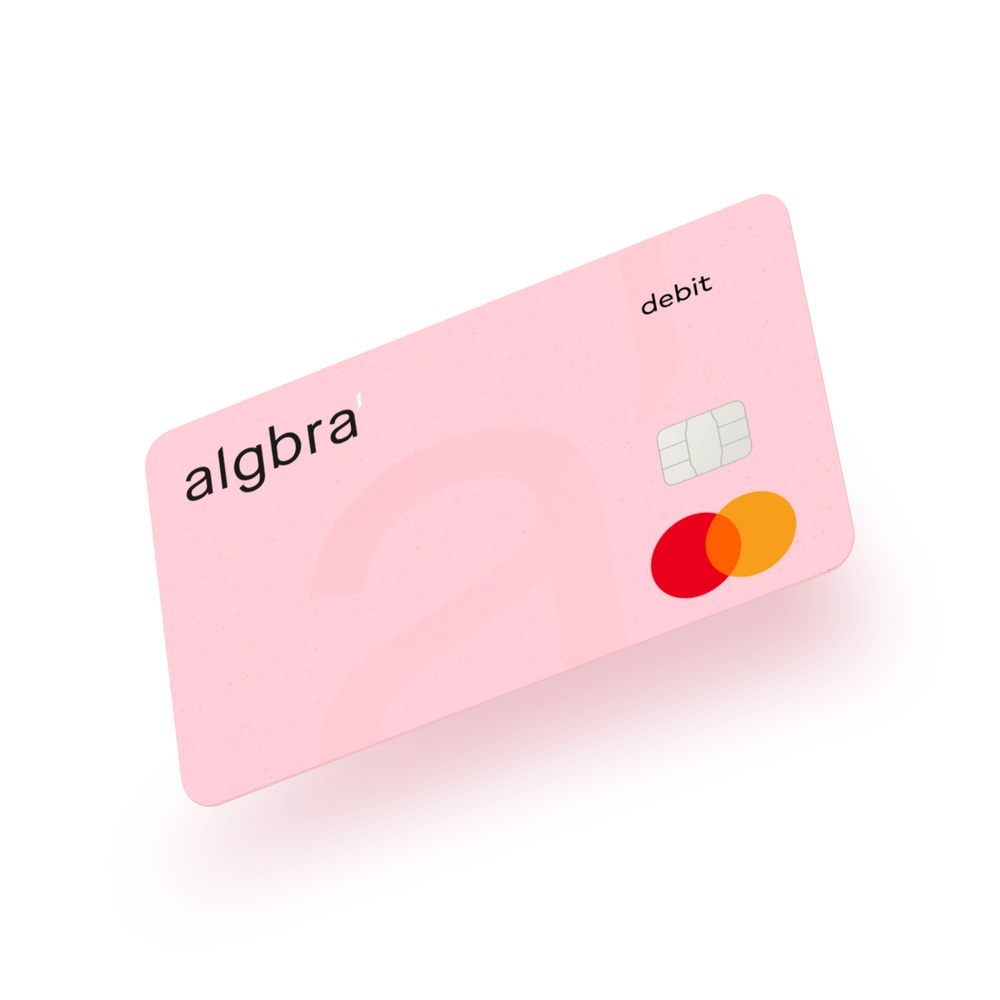 Virtual Cards
Protect your funds on online transactions with an Algbra virtual card
Available Soon
Disposable Cards
For one time payments get an Algbra disposable card and ensure the security of your accounts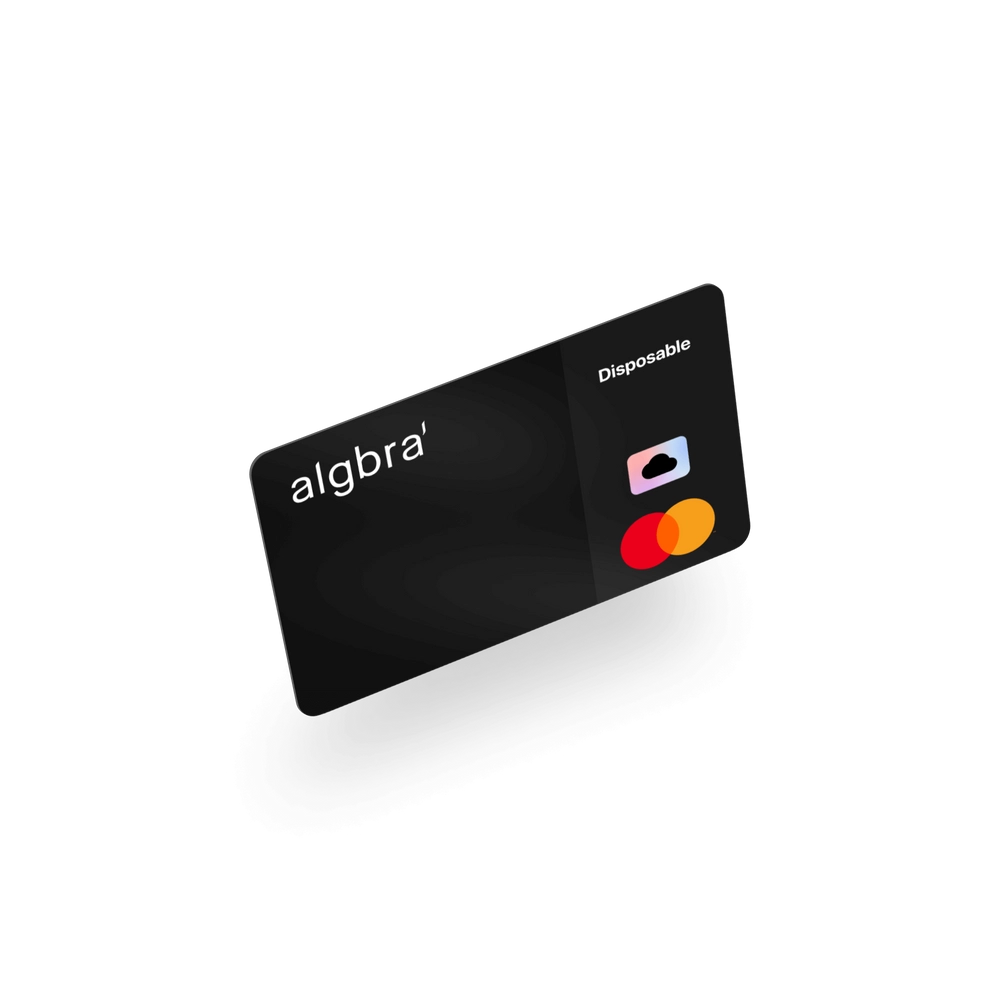 Do more with Algbra
Mastercard Identity Check
Leveraging industry-standard technology, Mastercard Identity Check helps verify that your purchases are truly yours.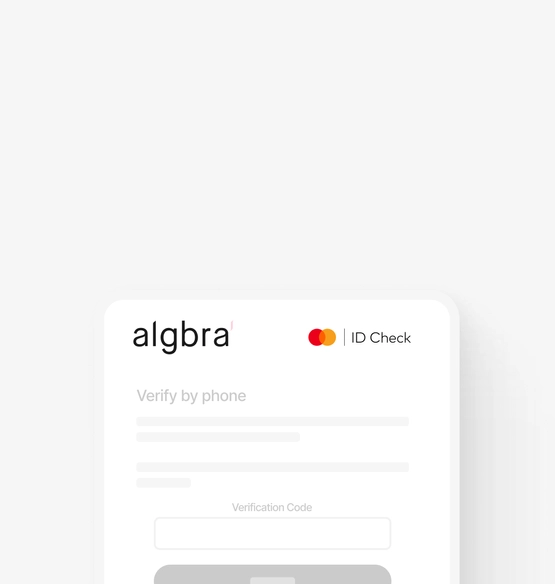 Card Controls
With a few taps in the app, you can also lock or unlock your card, change your PIN or set daily spending and withdrawal limits—at home and abroad.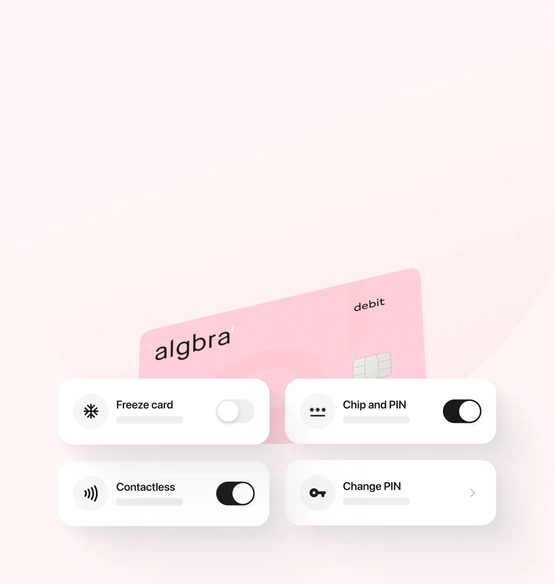 Contactless
Your contactless Mastercard comes with NFC technology, and one tap is all it takes to pay in stores, online or in-apps.
Free to spend
When you use your Algbra card abroad or online in a foreign currency, we pass on the Mastercard exchange rate, without adding any fees.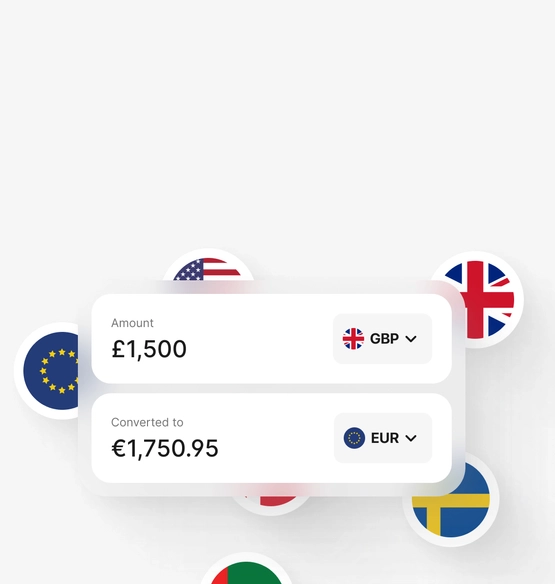 ATM Access
Get cash when you need it. Use your Algbra card to withdraw from ATMs anywhere in the world with no hidden fees.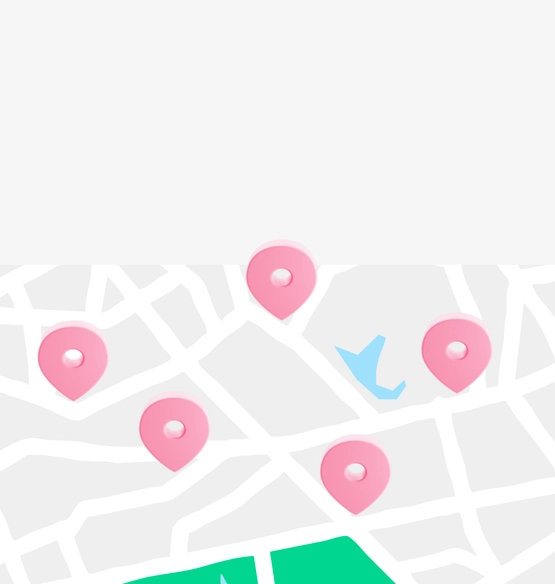 Instant Push Notifications
With real-time push notifications after every transaction, you'll always know about money coming in and out of your account.