Built on Ethical Principles
When we hold your money, we ensure that it is protected from any unethical or high-risk investments.
Your funds are securely held in safeguarded accounts.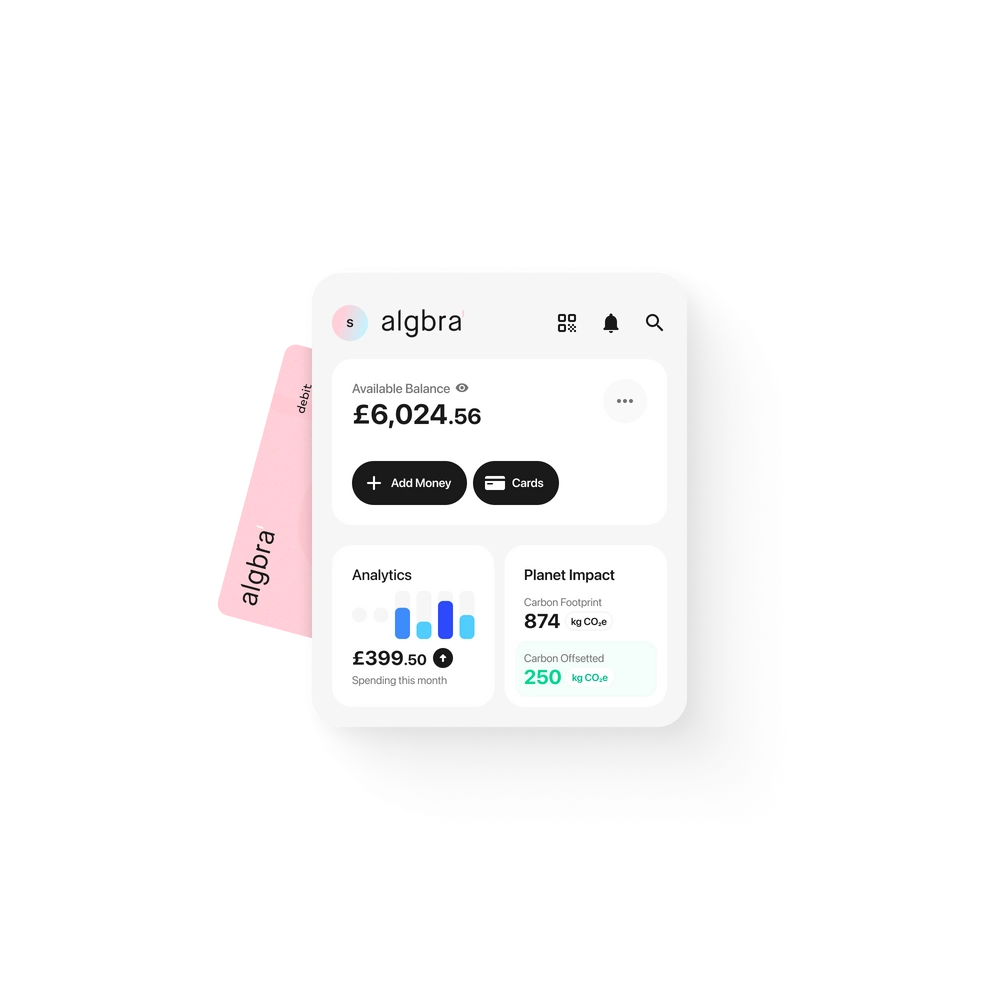 Add Money Instantly and Easily
Tap "Add Money" to transfer cash into your Algbra account from any of your other accounts.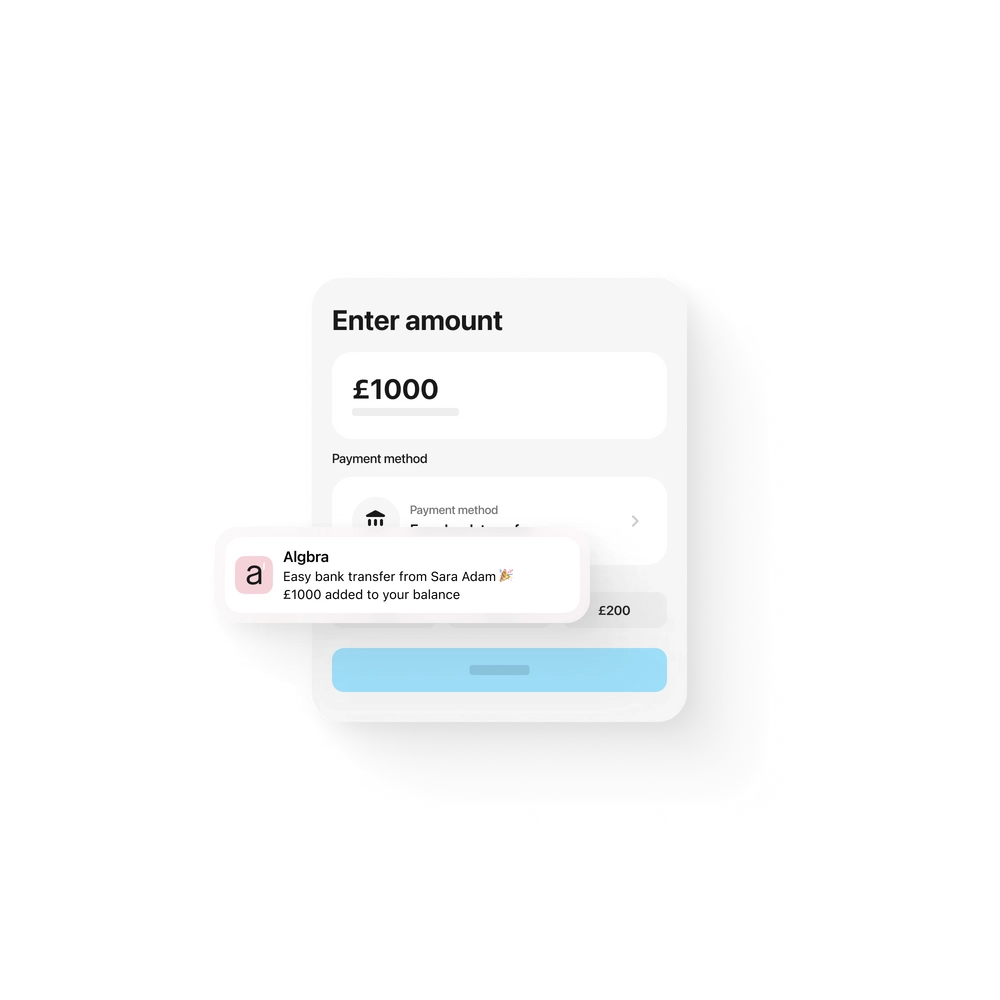 Open an Account Within Minutes
Seamless digital onboarding onto the Algbra app.

All you need is an email address, phone number, and an ID document like a passport or driving licence.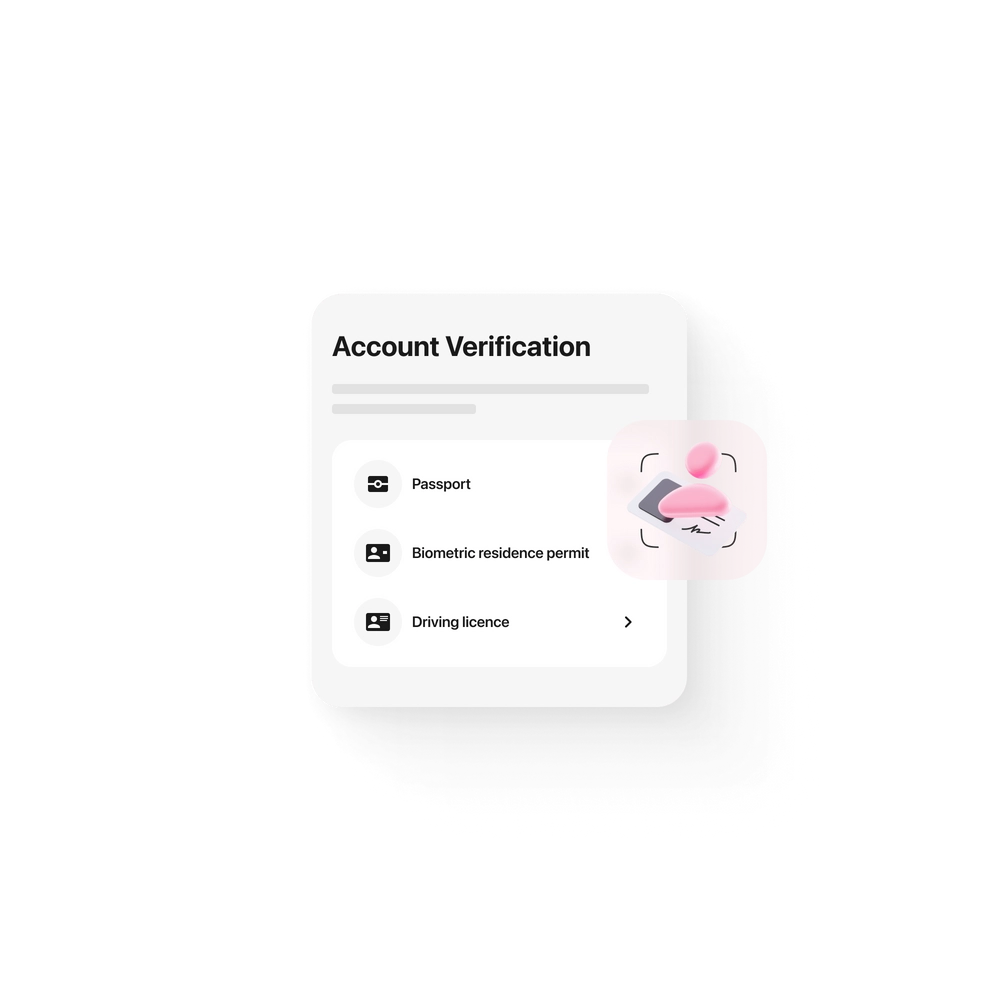 Useful Analytics & Spending Insights
View a summary of your transactions according to the categories you've been spending in and manage your finances more effectively.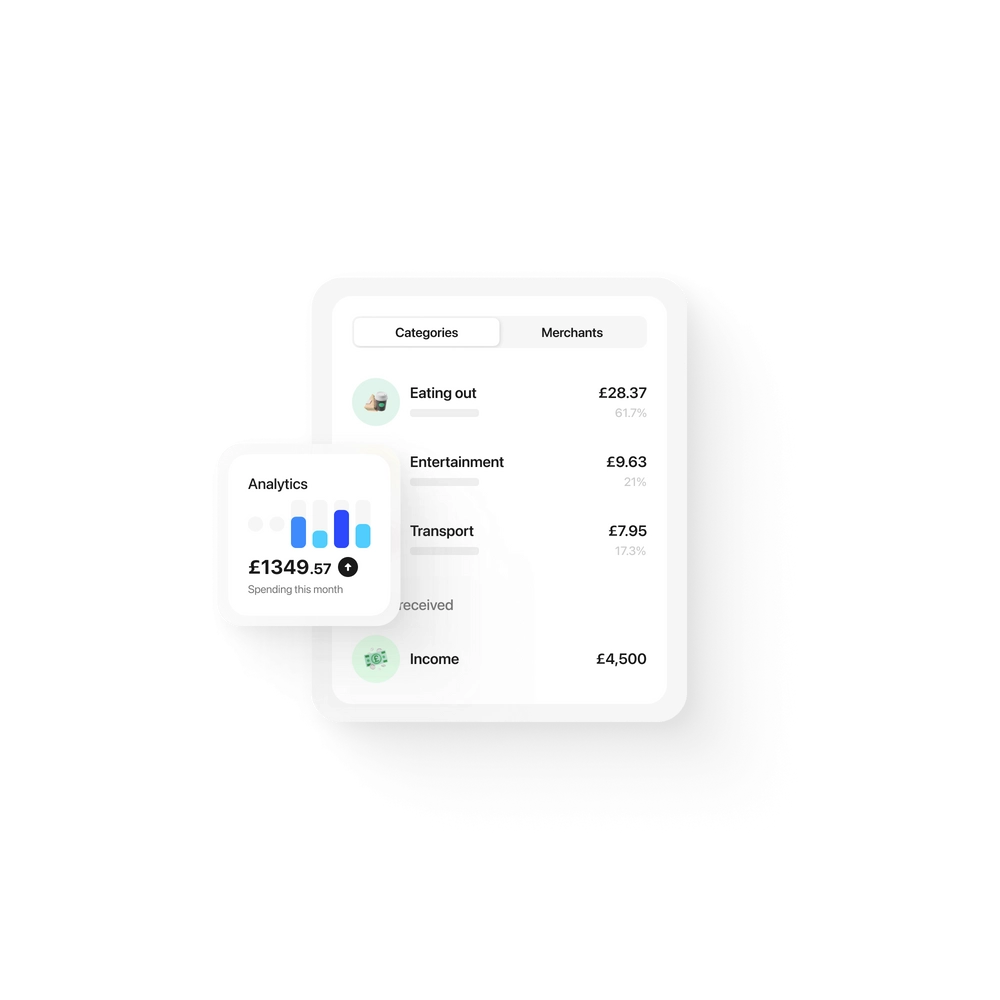 It's easy with Algbra
Biometric Identification
Always forgetting passwords? Quickly and securely log in to your account by using fingerprint identification or FaceID to verify your identity.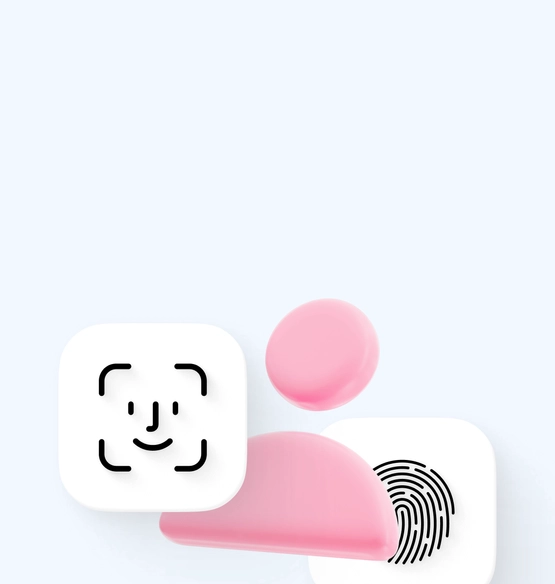 Priority Support
If you're an existing customer, the fastest way to contact us is via the app.